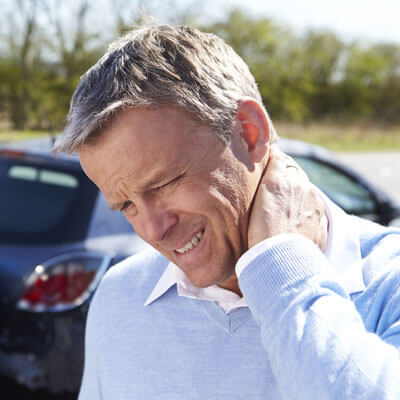 Winter is here in Winnipeg. Snow is on the ground; ice is underneath that. You're driving to work as carefully as you can. You slide a little bit at the red light but stop without issue. You take a briefly tune in to the news on the radio and then… BOOM. A sudden hit from behind! Your car is pushed forward a bit and you're just as shocked as the person who hit the black ice behind you and couldn't quite stop in time.
A flurry of activity comes next, you try to get out of the way of oncoming traffic, check the damage on your cars and exchange information. Adrenaline will be pumping, and you might be so shocked or stressed that you don't notice any pain or discomfort. You call MPI to make your claim… but that shouldn't be the end of your thought process. Your next step should be to call a Chiropractor.
A study done in the United States found that 50% of car accident victims sustained injuries to their lower backs, and of that group 15% developed serious nerve damage (Hirsch, 1998). Whiplash can occur even if you feel like the crash was minor, and symptoms may not become apparent until hours, days, weeks or even months after the initial accident and could become a chronic issue if not treated quickly.
Other injuries could include headaches, dizziness, blurry vision, herniated discs, compressed nerves, tingling or numbness, shoulder pain, knee pain, hip pain and general neck pain. Our bodies natural response to these injuries is to stiffen up to prevent us from moving and causing further damage. Unfortunately, not being able to move our bodies properly for extended periods of time can lead to a loss of motion range, degradation of our muscles and an inability to use them properly which can cause long term chronic pain.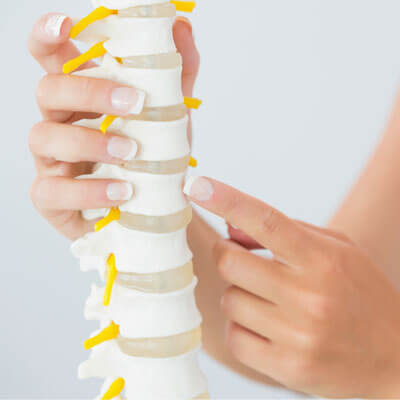 While it may seem logical to reach for pain medication such as Advil or ibuprofen, these will not help the underlying cause of pain. By masking the discomfort, you may miss the opportunity to treat something hidden which can lead to long term pain and discomfort. By delaying or deciding not to get treatment you may risk increased arthritis, decreased range of motion in joints and chronic muscle ache. Instead of covering your pain, a Chiropractor will find the root cause of your problem and target it.
A Chiropractor will do a full body evaluation and X-rays if necessary to look at your muscle pain and inflammation, range of motion, and swelling and damage to soft tissue. Injuries are often unique and will require different care plans in order to restore the body back to its best working order. Treatment will often include:
Spinal Adjustments: Pressure will be applied to your spine manually in order to encourage or move your joints back into place and relieve pressure on nerves and muscles.
Upper Cervical Adjustments: The manual adjustment of the vertebrae in your neck that sits under your skull.
Activator Techniques: Adjustments performed using a handheld spring-loaded tool that provides a low force impulse as specifically targeted areas
Exercises targeted to help your muscles regain proper function and structure.
With these tools at their disposal, a Chiropractor can help immensely after a car accident by reducing pain and healing times, improving mobility, restoring proper joint function and helping you prevent and further damage.
Chiropractors are invested in your health and want to help keep you at your absolute best.
So, you're in a car accident. You've gotten the information of the other car; you've checked everything out for damages. You're about to call MPI to make your claim and you think to yourself "I should see a chiropractor". Did you know that MPI may cover the cost of Chiropractic adjustments related to car accidents?
The amount of adjustments they cover may depend on the severity of the accident, but it is a possibility that they will! When you make that call to MPI make sure you mention that you want to be checked out by a Chiropractor. Once you're done with them, give a call to our office and ask to meet with Dr. Klassen as soon as possible. All need is your claim number and the date of your accident and we will book you in at the next available appointment.
Untreated injuries from car accidents may cause a lifetime of pain and discomfort. Over time, those physical injuries can cause just as much damage to you emotionally. It only makes sense to remember your friendly neighbourhood Chiropractor (Dr. Klassen, of course) and book an appointment to be seen and be on your way to healing sooner!
CAR CRASH PAIN?