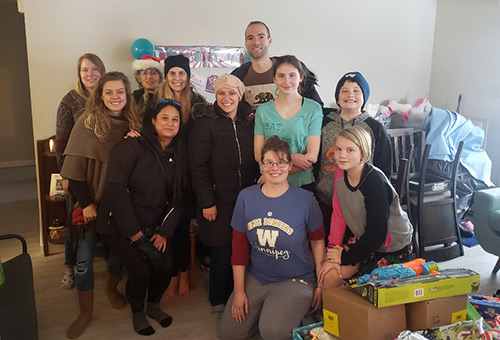 Another Christmas season has come and gone.
Thankfully this year wasn't too terribly cold, and we all hope you had the Holiday that you needed whether that was being surrounded by friends and family, or a smaller celebration with yourself. We made a blog post back in November about our participation in Best Christmas Ever. The family we chose to help this year was a single mom of 4, who had lost her home due to black mould. There were also additional injuries to 2 of her children, and stresses she had for herself. If that wasn't enough, her family had been separated between a few different houses for a while before finally being under the same roof again just before Christmas.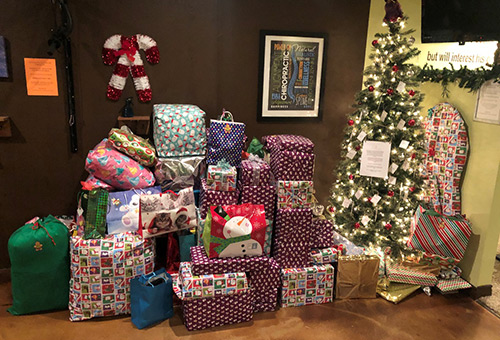 From the time we posted that blog to December 23rd, we had amassed a fantastic number of gifts and items that the family needed. Our Christmas tree had almost no space under it and the presents began to line the walls of the clinic. A few members of the community helped us to wrap all the gifts to get them ready.
On the morning of Christmas Eve our whole team plus some of our own family members gathered to bring the gifts to our nominee's home to surprise them and spread some Christmas cheer. We don't want to give too much away, but the video posted below was a live stream of the entire event!
We wanted to thank everyone who participated in the 2019 Best Christmas Ever, you all really made an impact and we hope that you'll join us for it again next year!