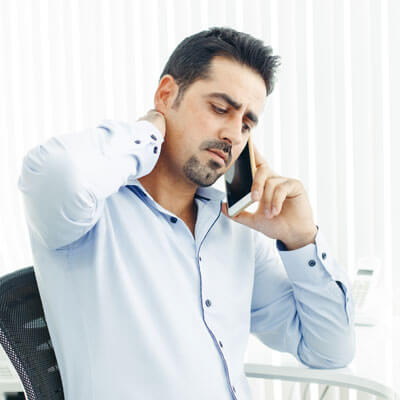 Even a minor car accident can cause aches and pains that sometimes take days to develop. In many cases, accidents cause pain in the neck and spine that can be severe or debilitating.
A chiropractor can help determine the underlying cause of your discomfort and perform an adjustment to help with the pain. Here are three important reasons to see a chiropractor after a car accident.
1. To Alleviate Aches and Pains
The primary reason to see a chiropractor after a car accident is to get some relief. You may be feeling aches and pains that are making it difficult to get through the day.
Adjustments, stretching and exercises can help reduce or alleviate these uncomfortable symptoms.
Many people believe that chiropractors can only help with back pain, but this is not the case. Adjustments can help with pain all over the body.
These effects make seeing a chiropractor a practical solution after an accident.
2. Restore Your Range of Motion
Injuries can reduce your range of motion, and the inflammation that develops can make it difficult for blood and nutrients to reach the injured area. This can cause stiffness, tightness, and pain, which makes it difficult to move freely.
A chiropractic adjustment can help mobilize your spine and restore your range of motion. Restoring your range of motion may help accelerate the healing process.
3. Promote Healing and Help Reduce Inflammation
Chiropractic adjustments can help promote healing by addressing the underlying cause of the problem. Treatment may also help reduce inflammation caused by the injury.
During an exam, your chiropractor will examine your spine and look for signs of misaligned vertebrae. When vertebrae are misaligned, it can cause pain and movement in the body.
Realigning the vertebrae in your spine with increase movement, decrease pain, and promotes a healthy nervous system. When the spine and joints are properly aligned, it can help the body function.
Seeing a chiropractor after an accident may help alleviate aches and pains, reduce inflammation, promote healing, and restore your range of motion. Adjustments can help accelerate the healing process, so you can get back to your normal routine as quickly as possible.