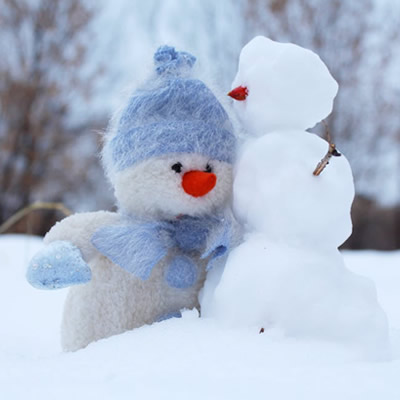 Winter in Winnipeg is no joke. Even though we know that Winter is inevitable it doesn't make the – 30 or more temperatures any easier to deal with; and when that cold weather hits it can be really easy to curl up in a blanket with comfort food and endless hours of stimulation from Netflix.
Unfortunately being that stagnant can be bad for our bodies and minds. It's easy to feel guilty about not moving around, and when that beautiful Spring weather finally rolls around it can be a challenge to get our activity levels back to where they once were.
Nobody wants to waste away during the Winter months, so here are some easy suggestions for staying active in the Winter.
1. Walk the Mall
A lot of people have a good giggle at the seniors you see power walking through the malls with their fanny packs but they really do have the right idea! It's free to walk through the mall for a few hours, it's heated, and there won't be any ice or snow indoors so you have less of a risk of accidentally slipping and falling. Some malls will open the doors early (and provide coat racks) for mall walkers before the stores open so you can enjoy some peace and quiet without hectic Christmas shoppers speeding through the same spaces as you.
2. Active TV Watching
TV can be a very sedentary activity. You can go for hours without realizing that you haven't moved (especially if you're engrossed in a great series, or if your favourite channel is running a marathon of your favourite movie series). TV is also a very popular thing to do when its cold outside. So instead of passively watching, get active during commercial breaks or between episodes if you're using a streaming service. Jumping jacks, running in place, planks, and stretching are just some of the things you can do.
3. Go for a Swim
Local pools all across Winnipeg have a few dedicated hours during the week for a "free swim". Free swim is mostly for people looking to do laps or self-driven water aerobics and it's a great way to stay healthy. Swimming is a great activity as it enhances respiratory function, builds strength, and is easy on your joints. Just make sure you bring a hat or your hair could freeze on your way out of the pool and to your car! All of the free swim times are listed online at the City of Winnipeg website.
4. Take the Stairs
That's right, I said it. Skip the elevator and take the stairs! They're indoors, heated, and will probably be pretty empty because some people believe the elevator is more convenient. If you take the stairs every day you give your body a chance to work its muscles and raise your heart rate. It'll definitely keep you in shape over the winter months and in no time at all you'll be able to walk up to your office without huffing and puffing.
5. Join an Indoor Sport
Some sports don't stop because snow starts falling, they just move indoors! There are many types of community or casual leagues that will run indoor sports during the winter season. Some community centres will also have open hours for you to enjoy a game with your friends. Common indoor sports include Basketball, Volleyball, Racquetball, Squash, Soccer, Hockey, Dodgeball, and Rock Climbing.
6. Trampolining
Trampolining is fun for adults and kids alike, so make sure you bring your family along for this one. Flying Squirrel and FunPark are two great companies that don't just offer some quality jumps, but additional fitness classes and activities as well! Jumping on trampolines might seem like it would get old quickly, but after 15 minutes of jumping around you'll realize you've worked up a massive sweat and that you're having a great time doing it. You can check out Flying Squirrels programs here and Fun Parks programs here!
7. Indoor Ice Skating
If you're still working your cold tolerance up so you can skate at The Forks or play shinny at an outdoor rink, start by checking out the Free Skate hours at local indoor rinks! You'll still have to dress warm, but it's a lot nicer to skate inside than outside! You'll warm up quickly, and have a blast with this Classic Canadian activity.
8. Check out Activate
Activate is an experience unlike anything else in the city. It's like being a real-life video game character as you run through various games and challenges over the course of 90 minutes. The games are physically and mentally engaging and the excitement will have your heart racing! Grab some friends and you're good to go! You can learn more about Activate here!
9. Visit Drop in Dance Winnipeg
Dancing is a great way to work your entire body and its super fun! Drop in Dance offers classes in many varieties of dance styles, including Ballet, Heels, Salsa, Tap, Broadway and more! While they do offer 12 week sessions a lot of their classes have drop-in availability so you don't need to worry about committing! You can see their full program list here!
10. Get Outside!
If you can't beat the weather, enjoy it! Winnipeg offers tons of outdoor activities during the Winters months for you to enjoy. The River Trail at The Forks, Festival Du Voyageur, Fort Whyte Alive hosts multiple activities and events, Frozen Restaurant on the Ice, the Snow Maze at A Maze In Corn, and all of the recently built trails in the city. If crowds aren't your thing, something as simple as shovelling or building a snowman can give you the exercise you need.
Staying active is an important part of living a healthy life, so don't let the wind and snow get you down! Incorporating some of these fun active options is a great way to keep your body in tip top shape and have fun while doing it!