St James Chiropractor Wants to Help You
Get Family Care at Westwood Family Chiropractic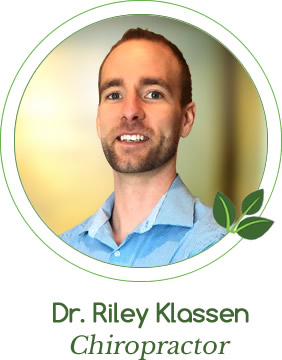 Your family deserves to live a life of abundant wellness! St James Chiropractor Dr. Riley Klassen offers chiropractic care to our community.
Dr. Klassen's success rate in helping people get out of pain and live their healthiest lives is due to his focus on full-body wellness. Our techniques include Blair Upper Cervical and Pettibon.
Taking a Preventative Approach to Your Health
Westwood Family Chiropractic looks at the body as a whole which helps patients achieve their health goals. One of the first things we do is teach patients to become the doctor and take responsibility for their health. Doctor means teacher, so our primary focus is teaching you what it takes to get results in your health. Dr. Klassen focuses on teaching essentials that are vital for the body to heal optimally. These essentials include:
Nutrition: Discover what it means to give your body the proper fuel that it needs for long-term health and wellness.
Exercise: Unlock your wellness potential with a tailored exercise program to target problem areas, strengthen weak muscles and overcome injuries.
Mindset: We'll help you overcome mental roadblocks and work toward your goals in health and life, getting you in the proper mindset to accomplish anything you set your mind to.
Toxicity: Whether mental, physical or emotional, toxicity can creep into our bodies and minds without us even recognizing it until it becomes a big problem. We'll help you identify toxicity and come up with a plan to restore your natural balance.
Function: Your body was designed to work with you and for you-with natural tools, we'll help reset disturbances in your body and get you back to functioning optimally.
Dr. Klassen Wants to Help Restore Your Well-being
Our chiropractor focuses on finding the cause of your symptoms. Dr. Klassen will work to eliminate these factors so that your body can heal and operate without pain. By addressing the primary cause, he'll correct the issue and allow you to enjoy excellent health.
Live pain-free and enjoy a healthier future. Experience what our chiropractic care can do for you. Contact us today to book your appointment with our Chiropractor in St James!
St James Chiropractor serving Winnipeg, Charleswood, Tuxedo, Kirkfield Park, Assinaboia, Headingley, and River Heights